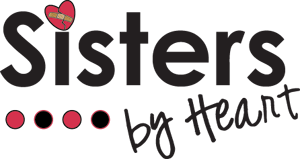 Sisters by heart is a group of heart moms who came together during their CHD journey – some of whom were fortunate to meet prior to their CHD warriors arrival. We've supported each other in our journeys with our congenital heart defect children. Knowing the challenges and difficulties we faced upon diagnosis, and more so, upon bringing our HLHS fighters into this world, we created Sisters by Heart to reach out and support parents of the newly diagnosed. A major aspect of our mission is to send care packages to families who are at the beginning of their journey. We want them to know that they are not alone and provide resources and understanding while their child undergoes care and treatment from birth throughout recovery.

Check out our Blog for more information and HLHS resources.
Care Packages

Each care package is made with items that we feel were helpful to us when our babies were in the hospital. Below is a list of items often available for our care packages. Items may vary depending on supply demands.
• Baby Legs 
• Side-snap shirts / onesies
• Notepad and Pen
• MomAgenda
• PaperBlanks Journal
• Pampers "Miracle" Onesies and Caps
• Pacifiers
• Hand Sanitizer
• Moisturizer 
• EZAXCESS Hospital Gown